Dark Chocolate
Theobroma cacao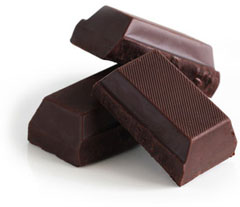 ChocoLeans are premium dark chocolates. They contain no sugar and are full of antioxidants. Are you looking to learn more about our delicious dark chocolate? Click here.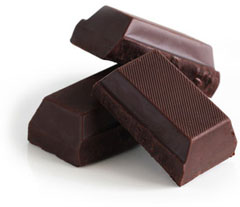 Pomegranate
Punica granatum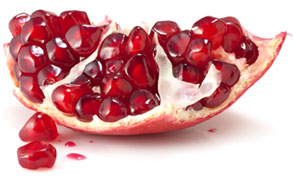 Pomegranate stands as one of the healthiest foods known to man, and it has a range of health benefits including its strong anti-inflammatory properties.

Pomegranates can help lower blood pressure and they are generally considered very heart healthy. Additionally, pomegranates are higher in antioxidants than red wine and have anti-aging properties.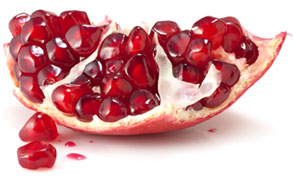 Baobab
Adansonia digitata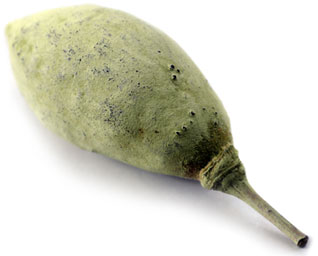 Often referred to as the "magic tree," Baobab is a tree native to South Africa, Australia and Madagascar whose fruit, bark, leaves and seeds are all known to have properties that benefit overall health.

This tree can live for over 5000 years. Its trunks have been as large as 82 feet in circumference. Baobab is very high in Vitamin C as well as a range of micronutrients and antioxidants, which fight free radical damage. In fact, it has six times the amount of Vitamin C that is found in oranges!

Like the pomegranate, the baobab fruit pulp is well known for its anti-inflammatory properties, and its soluble fiber acts as a prebiotic, which promotes the growth of beneficial organisms in the gut. The fruit pulp used in our formula also has anti-inflammatory properties, can relieve stomachaches and support good cholesterol levels.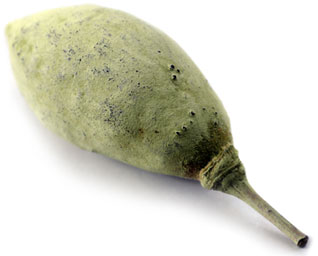 African Mango
Irvingia gabonensis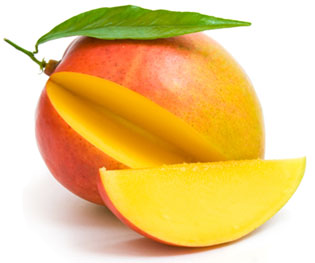 Irvingia (made from Irvingia Gabonensis) is known for its ability to assist individuals with obesity. It is made from the seed extract of the African mango. The fruit's flesh is eaten, but the seeds have medicinal properties.

Studies have shown the soluble fiber from the seeds of this plant can actually alter metabolism. It allows dietary sugars to be absorbed more gradually. The fibers bind to bile in the gut, which is then removed from the body.

In turn, the body begins to convert more cholesterol into bile. In a double blind study in Cameroon, subjects using Irvingia lost weight and also enjoyed a decrease in their blood glucose levels. This is due to the fact that Irvingia has soluble fiber, which helps with the gradual absorption of sugars, meaning that blood sugar levels don't spike after eating.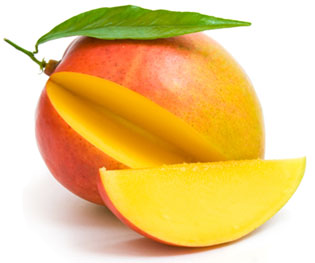 Aimslim
Achyranthes Aspera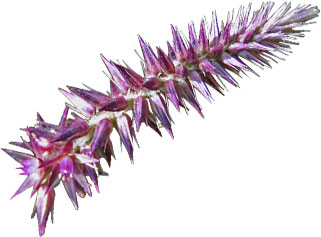 Aimslim is an extract of organic Achyranthes aspera seeds, which is an Indian herb used traditionally for appetite control. It is frequently found in tropical areas.

Aimslim is completely natural and organic. It contains oleic acid, which induces satiety and helps reduce the amount of food a person wants to eat at any given meal.

Derived from the Indian medicinal herb Achyranthes Aspera, which treats over 90 symptoms in India, Aimslim is known for its ability to help people stick to their diets and exercise plans. Long used in India, seeds of Achyrantes Aspera are used to help individuals keep going for a long time without eating. In fact, people in India often bring these seeds with them if they are going on long walks and will be without food for a substantial period of time.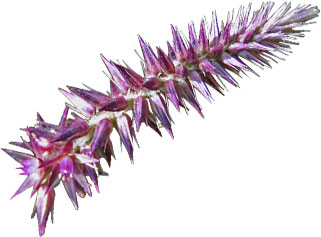 Ready for a Different Kind of Dark Chocolate Experience?
Plans Start at $49.95 Per Month with $9.95 Flat Rate Shipping
Testimonials